Following the US administration's decision to move its embassy to Jerusalem, I shared extensively on my Twitter and Facebook accounts about the responses in the Arab world, namely the responses of Christian evangelicals in my region, to this political development. During the ensuing online conversations I was asked to clarify what I believe should happen to Jerusalem and who should have sovereignty over East Jerusalem specifically, which is regarded under international law and to the majority of states as occupied territory.
One answer to this question (among many) is for Jerusalem to become the capital of one democratic state. This one democratic state would encompass all the land of today's Israel/Palestine. In this state, every human being would enjoy freedom, equality, access to all religious sites, and dignity. Healing and reconciliation would take place, and the bloodshed would end.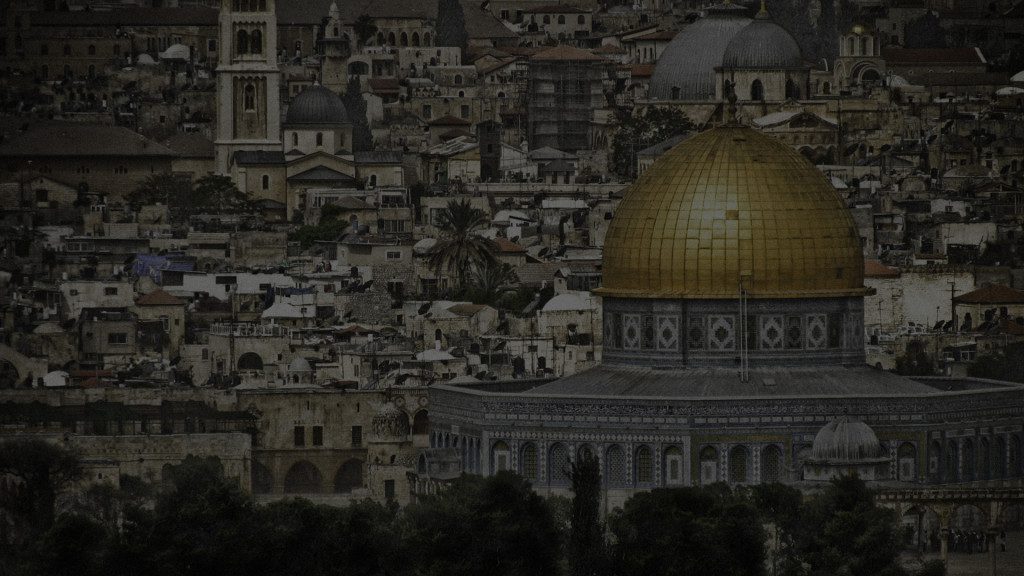 However, I don't really have a preference regarding who controls Jerusalem. What motivates me is seeking justice, equality and dignity, in this conflict and elsewhere in the world. What motivates me is to speak up for what is right and defend the rights of the poor and needy (Proverbs 32). Following Christ includes being a peacemaker and an agent of healing and reconciliation.
This Biblical framework is essential for my witness to the Gospel of Jesus Christ to my Palestinian, Arab and Muslim friends in my part of the world. God loves the Palestinians just as much as he loves the Jews and the atheists. No theology can deny this. Nor can we deny that they are created in His image and that Jesus died for them, too. But I see that many Evangelical brothers and sisters who comment on my Facebook posts or share articles on their Facebook or Twitter accounts implicitly deny this, in the name of eschatology. They write on, argue about and share articles concerning Middle East politics as if God's plans for the future (eschatology) changes his fundamental attribute of love and His mission of reconciliation.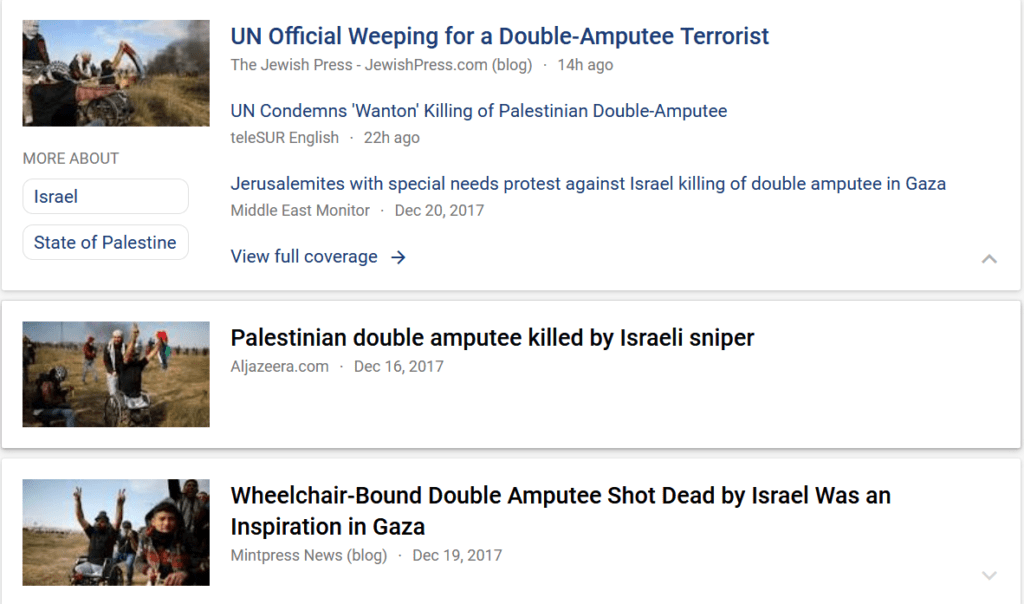 Consequent to the Trump decision to move the embassy to Jerusalem, demonstrations erupted across the Palestinian territories to denounce this decision. During one such demonstration in the Gaza strip, 29-year-old Palestinian Ibrahim Abu Thuraya was shot in the head and killed by an Israeli sniper. Ibrahim was a double amputee who had lost both legs and a kidney in 2008 during an Israeli airstrike and used a wheelchair. An investigation by the Israeli military into his death found "no moral or professional failures" in the incident. Websites such as JewishBlog wrote articles to dehumanize Ibrahim by calling him a terrorist, despite the fact that the terrorist in this case is the Israeli sniper who, in cold blood and from a distant tower, shot a double amputee in a wheelchair participating in a protest. This case is sadly typical of many cases of murder of Palestinians by the Israelis during protests, including emerging non-violence organizers.
As a follower of Christ, whom should we speak up for and against whom should we speak up? The issue for me was never Jerusalem or the land. The issue is that poor Palestinian and his family. And it's that Israeli sniper, the Israeli military and political commanders who protect the sniper, and hate-filled media that dehumanize the victim. And as my pastor in Beirut highlighted in a recent Sunday sermon on the issue of Jerusalem, in 1 Kings 21, "Thus says the Lord, 'Have you killed and also taken possession?"'
Who should have Jerusalem? In my opinion, this is the wrong question to ask for a follower of Christ. The right question is ask is: What is my own witness and how can I be a peacemaker in a region so badly needing reconciliation and the Peace of Jesus? My witness includes calling out injustice, whether in Syria, Yemen, Palestine or Israel.